Dom Polski - The Polish Combatants of Canada Hall in Ottawa, Ontario was the scene of BIRDSONG - The David Martin New Music Foundation's second artists' showcase on October 6, 2022. The sold out affair was designed to smash the social stigma surrounding musicians and others suffering with mental health issues, with music and mass inclusion as the weapons du jour. Audience and cast alike basked in the cascade of love and compassion that BIRDSONG has come to represent, and a moving, magical and magnificent evening out was had by all involved -- all the while helping to hasten the opening of doors for change and healing through compassion and song.
Hos
ted by BIRDSONG founder/director Margaret Konopacki and Toronto actor and Nicolas Cage body double Marco Kyris (right), the evening clipped along under the guidance of Supervising Producer Bryant Didier, along with Associate Producer Allan Kinney and his bands Motel Ben and Everything Bagel providing the back-up on 15 original songs performed by five BIRDSONG artists, plus a song  by BIRDSONG namesake David Martin-Konopacki, Pray For Your Peace, sung by Jordan Gow, leaving not a dry eye in the house.
The evening was dedicated to the memory of Martin, Abby Teresa Abbott, James Meredith, Sheldon Simmods O'Grady and all people struggling with mental illness. Said Konopacki of her reason for putting on such an ambitious show for an ambitious charity, "David's music tells the story of love and compassion and looking to the stars for answers to our universal questions. His lyrics are simple, poetic and hopeful. I feel like David is directing me to create this charity in Canada not only for those who live with mental illness, but those who watch someone they love struggle. I know firshand the hopelessness, loneliness and abandonment you feel when trying to help a person living with mental health issues. Imagine what it feels like to be that person in our present society. Maybe together we can create change through the power of music."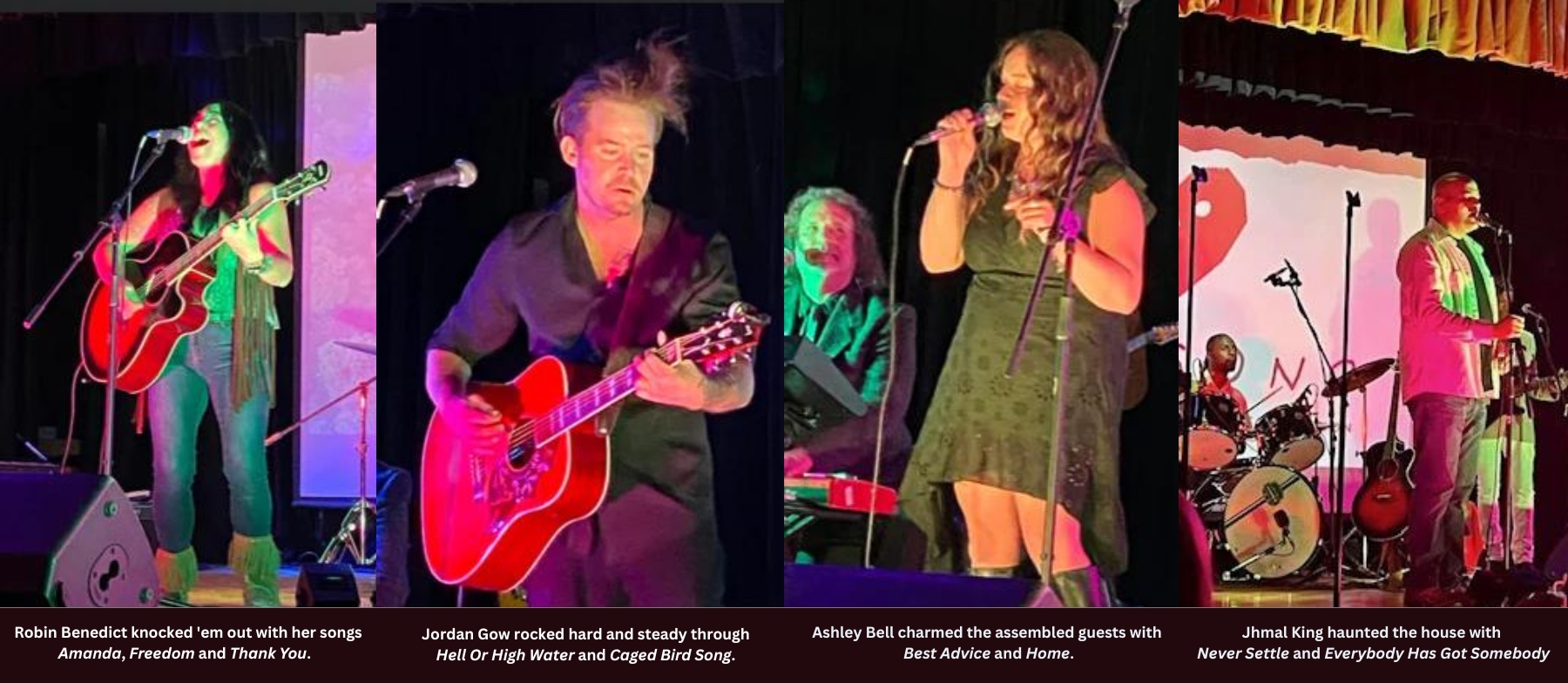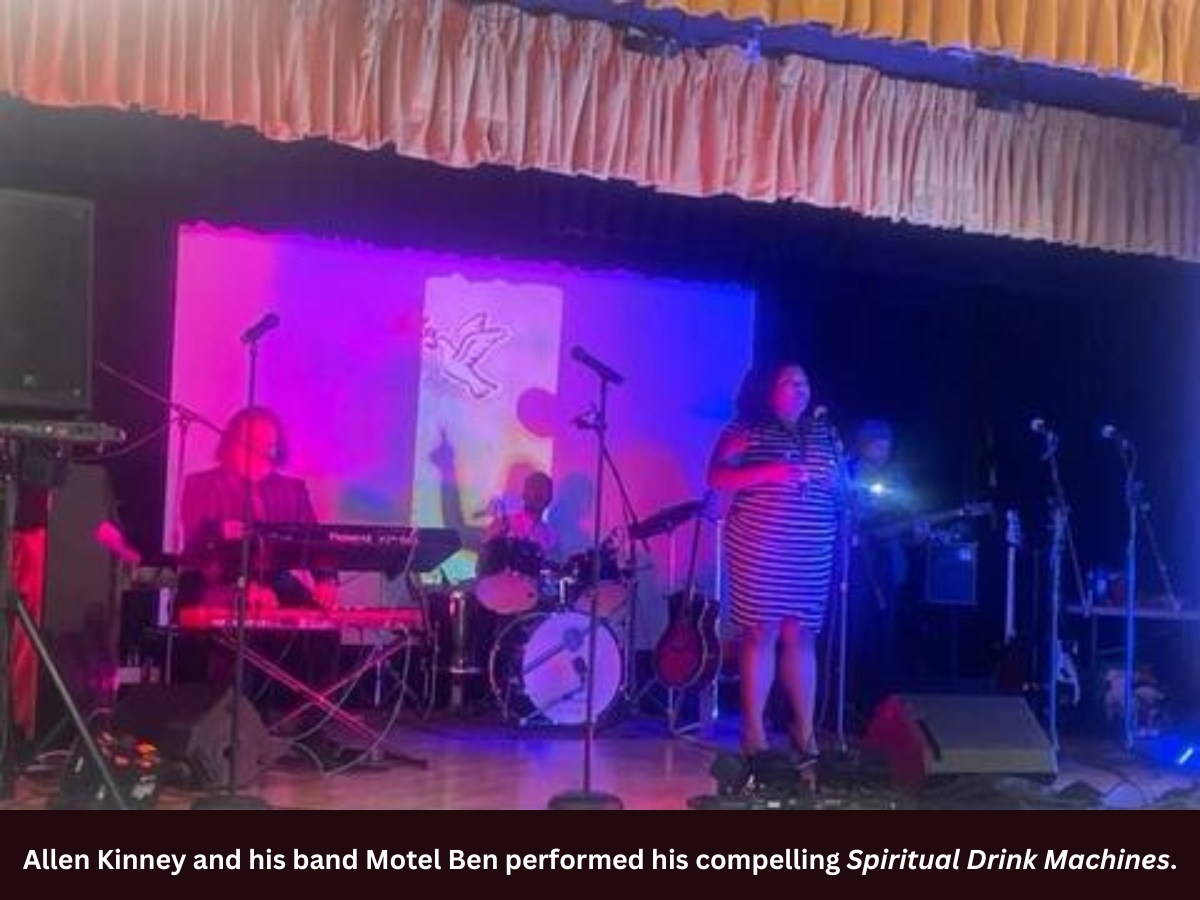 Additional music was by Kim Lovell, Dr. Tansy Etro-Beko, Marco Mesile, Patrice Robinson, Stephen Kwabena, James Carre, Chris Leblanc, Rooty Naky, and Howie Inniss.
Special thanks were also extended to Eva Konopacki, Irena Konopacki, Glenda Fordham, Donna & Tony Gow, Brock Shillilngton, James Kubina, Robert Bourassa, Basia Going, Mark Lafontaine, Vanessa Peterson, Sitia Patrick Dion, Jaquie Arcand, Patrick Dion, Reagan Schmissrauter, Carmen and Michel Guay, The Polish Combatants Association of Canada, The Polish Embassy, Mamma Teresa Ristorante, Dan Robinson, Eric Lefebvre and River, the BIRDSONG support dog.
BIRDSONG was proud to acknowledge some other special guests in attendance.
Gilles Comeau, a full professor at the School of Music at the University of Ottawa and a member of the Royal Society of Canada, enjoyed the festivities. He is Director of the Music and Health Research Institute, where he seeks solutions to complex challenges related to the physical and mental health, and well-being of vulnerable populations, through participatory interaction with music.
Seen enjoying the powerful healing vibes of the whole night was visionary Ottawa consultant and fundraiser Thomas Allgoewer, along with Dr. Florence Dzierszinski, vice-president of Research at The Royal and president of University of Ottawa Institute of Mental Health Research (IMHR) at The Royal. She leads a team of researchers who are developing novel approaches to make ground-breaking advances in the prevention, diagnosis and treatment of mental conditions.
Also seen taking in the scene was Buddy McCann, who was inducted into the Ottawa Valley Country Music Hall of Fame in 2019. Well known for his outstanding abilities of playing the harp and drums simultaneously, a highlight of his 40-year career is opening up for Vince Gil and Patty Loveless, and his first place win in the 2015 Blues Harp competition in Ottawa. He also graced the Blues Fest stage in 2017, when he opened for Tom Petty.
We are grateful to everyone involved in our show for their interest in BIRDSONG and welcome cooperating with them in future one many music and health related initiatives.
The entire show was videotaped for future sharing so follow BIRDSONG on Fcbk, Twtr and IG, all accounts linked on our website: www.birdsongnewmusicfoundation.com