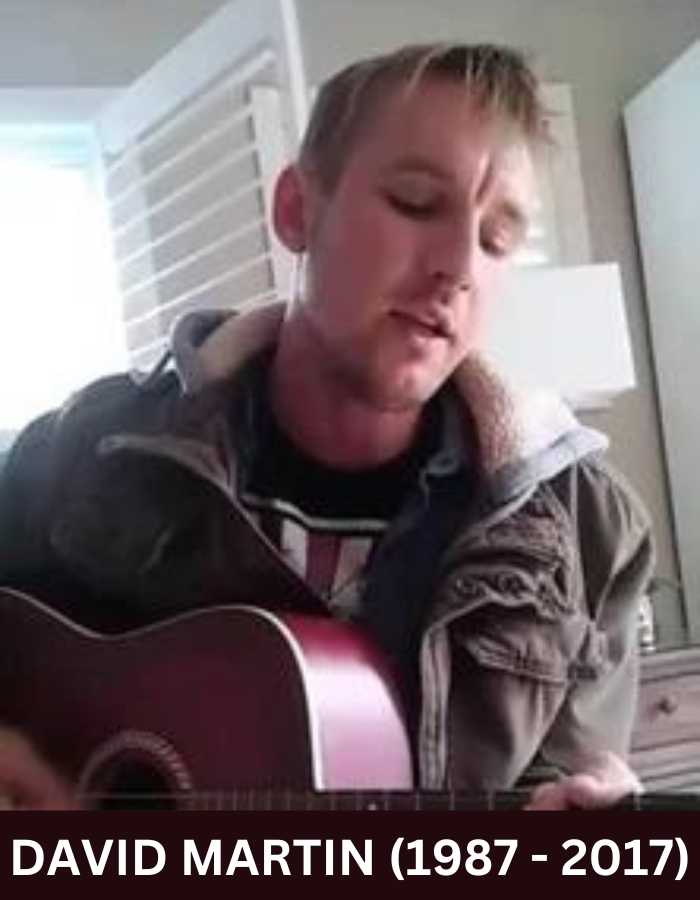 My late nephew David's birthday passed recently and my heart continues to ache from the loss. 
He would have turned 32 had he lived. David was a talented singer, songwriter and musician. He, like so many young people, lived with dual diagnosis. This refers to a double diagnosis when a person lives with a mental illness along with a substance use disorder.
In my nephew's case, he had bipolar disorder along with substance use disorder. The theory is that the substance use is a way to cope with the underlying mental health illness and both need treatment. Many are living with dual diagnosis, some recover and some like my nephew sadly do not.  
As a community health nurse working at Sandy Hill, I have the privilege to cross paths with many vulnerable people and today I want to honour my nephew David by sharing a true story of hope and recovery from substance use disorder and treatment of mental illness. The names of individuals I write about have been changed to maintain confidentiality.
I met Pete while working my weekly shift as an outreach nurse at the Salvation Army Shelter for men. Tuesday morning men would line up at my office door seeking medical and emotional support. Pete showed up first that morning — a tall, quiet, 40-something guy with a beard. He told me he was from Vancouver and that he came to Ottawa seeking a new start and a better life.
Pete was living with untreated bipolar disorder and an addiction to opiates, specifically MS Contin (this is morphine usually prescribed for moderate to severe pain management).  This he took for an old back injury. People prescribed opiates for legitimate reasons are sometimes left to fend for themselves without understanding how to come off these potent medications. They remain on them for far too long and hence develop a substance use disorder.
That day, in my office, Pete was sweating, feverish, had achy tense muscles and was extremely restless. He was going through opiate withdrawal. He had run out of the MS Contin prescription while in Ottawa, and nobody would prescribe the opiate for him without a legitimate investigation of his back pain. 
Pete should have been prescribed a tapering dose of the opiate, yet because of his current situation, he had to go cold turkey except for the morphine he could get on the streets. Morphine sold by dealers on the street posed a great risk for Pete. In Canada alone between January 2016 to December 2018 the Canadian Pubic Health Agency estimated more than 11,500 Canadians died from an apparent opioid overdose. 
Pete refused to go to detoxification. Because his restlessness was so pronounced, all he wanted to do was walk. He could not even sit down to talk in my office. I offered him support and monitoring on my weekly visits to the shelter. We worked out a plan, and listed the things that could help with this difficult, but not impossible, transition.
He agreed to attend acudetox appointments. This is an effective treatment using acupuncture pressure points to relieve muscle tension and nausea associated with withdrawal and ease the symptoms. Pete found walking helped him the most. He walked all over the city both day and most nights for four straight weeks. He attended weekly visits with me. I did what I could for him, giving Tylenol for painful muscles, encouraging him to drink plenty of water. I provided him with boost drinks to support his nutrition and I constantly reminded him of the reasons why he wanted to stop taking the morphine.  
His first week of detox was hell. After two weeks he started to feel slightly better, and after the fourth week he told me he went to bed one evening, slept soundly for the first time in months and woke up feeling like "my old self again." He was so proud for staying on course and I was filled with hope that his first step to recovery was successful.
I ran into Pete six months later. He was in a recovery program for sexually abused men, was on medication for bipolar disorder and was working hard to recover from the substance use disorder. He was fortunate in receiving the services he needed in a timely fashion. 
The stories of recovery that seem to work out positively have a common thread — ongoing support by someone who cares, a physician and nurse to coordinate care, treatment for mental health issues, hospitalization, if required, to sort out diagnosis and treatment, admission to rehabilitation with education on recurrence, and finally a safe, clean, affordable group home for ongoing long-term support. 
There is a lack of services for mental health and substance abuse disorders not only in Ottawa but in all of Canada. We need to be advocates for people who live with mental illness. I have discovered one small way to be an advocate through the BIRDSONG Foundation, an important, thoughtful new charity developed by David's mother, Margaret, to help others like her son.
The foundation uses music and creativity to produce small, cross-Canada local awareness campaigns through music get-togethers, concerts, exchanges and events. Often there is incredible creative talent within those living with mental illness and Birdsong wants to recognize this creative and musical talent and hear their lyrics and message.
Eleanor Roosevelt said it best: "It is better to light a candle than curse the darkness." This is what BIRDSONG is all about — lighting a candle of hope for people living with mental illness and substance use disorder.